Your Premiere Laser Cataract & Refractive Ophthalmology Practice.
Proudly Serving Southeast Tennessee and North Georgia.
For people living in Chattanooga and surrounding areas, DiStefano Eye Center is ready to provide you with state-of-the-art facilities and personal care. Whether you need a simple eye exam or are considering the latest in cataract microsurgery or LASIK vision correction, DiStefano Eye Center is ready to help.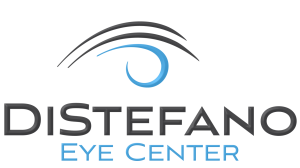 As a Board-Certified Ophthalmologist, Dr. Deborah DiStefano has the experience you can trust. Dr. DiStefano was featured as a "Best Doctor in America" on CBS's "60 Minutes." As a Harvard University-trained medical doctor, she finished a corneal fellowship and was recruited by the University of Tennessee at Chattanooga to be the Chairperson of the Department of Ophthalmology. She has performed over 20,000 LASIK procedures, and she has become renowned around the world for her specialty and expertise.
DiStefano Eye Center offers the latest in eye care treatment options, we have a different platform of lens with cataract surgery that are available for your individual needs, premium cataract replacement lens. The practice also offers the latest in Custom LASIK vision correction, laser treatment to correct nearsightedness, farsightedness, and astigmatism, plus implantable lenses to correct refractive problems.
For an appointment, call DiStefano Eye Center at (423) 648-3937.
LASIK surgery changed my life. I'm more productive and more active than ever. I wish I'd done it sooner. Dr. Distefano and her staff were amazing! Tifini B.